Proverbs Challenge DAY 30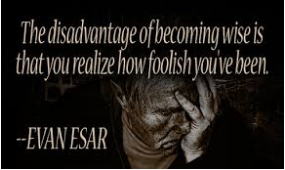 Good Day Wise Student,
STEP 1: Click this link to study >> PROVERBS CHAPTER 30
STEP 2: Pick a favorite verse from today's study and
• Post it in the *comments* box below
• Post it on your whats app status and other social media links (We might be checking)
STEP 3: Answer 'Today's Questions' and email answers to sc@aytosconsulting.co.uk
☆Today's Questions☆
1. What does the writer claim he is among men?
A. The lowest
B. The most ignorant
C. The most righteous
D. The most wise
2. Which of the following is not one of the things that were too amazing for the writer?
A. The way of a shepherd among sheep
B. The way of a snake on a rock
C. The way of a man with a maiden
D. the way of an eagle in the sky
3. If a person has too much more than they need, what may happen?
A. They may become wicked
B. They may disown the LORD
C. They may lead others astray
D. They may oppress the poor
4. Even though locusts have no king, what do they do?
A. plunder whole fields
B. Sound like an army marching
C. Cloud the skies
D. Advance together in ranks
5. There are those whose eyes are ever so haughty, and those whose glances are what?
A. Evil
B. Lustful
C. Disdainful
D. Harmful
Thank You! get reading and answering. Have a great day and stay blessed.
Tosin Lawal
…remain connected