Your acceptable offering!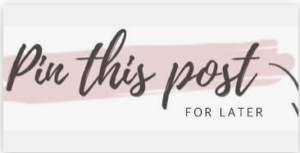 Bible Text: Mark 12:43-44,  "So He called His disciples to Himself and said to them, "Assuredly, I say to you that this poor widow has put in more than all those who have given to the treasury; for they all put in out of their abundance, but she out of her poverty put in all that she had, her whole livelihood." Read Mark 12:41-44.
Memory Verse: Hebrews 13:16 "And don't forget to do good and to share with those in need. These are the sacrifices that please God."  
There are so many things that makes this world unstable and on of this is the way we see and measure one another. This factor continues to play a major part and doesn't seem like something that will change any soon. While there is a fraction of people who still take life with simplicity, there is a majority who only like to be associated only with people of influence. Moreover, failure or mediocrity has more enemies than friends and the judgment of acceptability is based on the level of influence and affluence. People with such opinion are sometimes driven by what they stand to benefit; should they be given an opportunity of acquaintance with that person of status. 
At the very least, you get fame from it, but what makes the world unbalanced is what the word of God addresses in the bible according to today's reading. There can vividly be no stability in a shaky world where the word of God is not the base source.
Offering is voluntary, yes that's right! But it remains a good practice and doctrine to give.  You are not under any obligation to give an offering but it can be the best judge of the state of a man's heart. Offering is what you give based on how and who God is to you. The offering you give to God and give to others in the name of God shows how much reverence you have for God. Whiles May people always think offering must be financial, you can actually give anything to God in offering, it's all in the quality. Offering can be said to be a type of worship.
Today's bible passage according to the book of Mark 12:43-44 gives us a clear understanding on how God sees our offering to Him. The offering we give is to the Lord and He has the discretion to either receive it or decline and this is no strangeness to us as we see in the history of Cane and Abel.
Most people think they must give even what they don't have because they are giving to the Lord but we see here that Jesus is more interested in the how over the what. Yes, don't give to the Lord what won't cost you like Paul said, and giving what you don't have out of faith needs to be approached with Godly wisdom. It's all about what God is saying or laying on your heart at that moment, absolutely different from what the crowd is moving you to do.  What you give to the Lord is not as important as how you give to the Lord.
We all know the story of the "Widows Mite". The poor widow here in this world would have simply been looked down on and maybe even judged by the quantity of offering she was giving. Based on the earth value of her offering, she possibly is seen as a shame but to God, she was seen as someone who give what was worth more than what which all the rich men and women had offered. She was offering her all to God.
This applies to all sort of giving both financial and non-financial. God appreciates our offering and that which we offer to support anyone we know is in need. While you may be thinking that thing you have which you are being led to sow into your neighbor's life to support them is irrelevant or disrespecting, it may be the only giving that God is accepting from you.  
You have all it takes to give an acceptable offering to the Lord (and your neighbor). Don't wait until you think you have more than enough to spare as that time may never come or the need you are supposedly meant to meet has been met by another person while you were faffing around.
Like the woman with the Alabaster jar according to Matthew 26:7,13, she was only mentioned in the bible that once and her story remains a memorial, being preached all over in today's world due to how she gave to the Lord.
Let your giving be intentional, don't look at what others are able to give, don't compare offerings as you are not the judge of acceptance. Absolutely you know what is good to give, but you can't just focus on giving grudgingly and painfully because you want to measure up! It is best to give that which is pleasing to God. Remember your focus during your offering is God not the flex. Move away from eye service to God pleasing offerings, in no time you will experience the difference.
PRAYERS:
Father I thank you for the grace to give unto you
Thank you for your unlimited provision and endless grace.
I receive the grace to give unto you with a heart of rejoicing and focus on you
Forgive my iniquities Lord and let your mercy prevail over judgement
Thank you Father and in Jesus Name I Pray, Amen.
I'm reading the YouVersion plan 'Bible in One Year 2020 With Nicky Gumbel'. Check it out by clicking on the caption below.