Proverbs Challenge DAY 18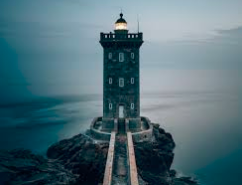 The Name of the Lord Is a Strong Tower
Good Morning Wise Student,
STEP 1: Click this link to study >> PROVERBS CHAPTER 18
STEP 2: Pick a favorite verse from today's study and
• Post it in the *comments* box below
• Post it on your whats app status and other social media links (We might be checking)
STEP 3: Answer 'Today's Questions' and email answers to sc@aytosconsulting.co.uk
☆Today's Questions☆
1. What is described as a bubbling brook ?
A. The fountain of wisdom
B. The well of understanding
C. The hands of the diligent
D. The proverbs of the wise

2. Who may come to ruin ?
A. The one pursuing wickedness
B. A fool in his folly
C. The gossip
D. A person of many companions
3. Who is the brother of one who destroys ?
A. Those who plot evil
B. Those who is slack in their work
C. Those who deceive their neighbors
D. The gossip
4. What sustains a person in sickness ?
A. Their wisdom
B. Their understanding
C. Their humility
D. Their spirit
5. What does the tongue have the power of ?
A. Slander and Deceit
B. Gossip and Dicension
C. Love and hate
D. Life and death
Thank You! get reading and answering.
Have a great day and stay blessed.
Tosin Lawal
…remain connected