Proverbs Challenge DAY 14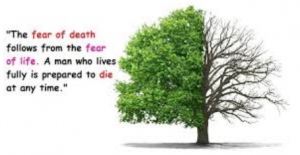 The Ways Of Life And Death
Good Morning Wise Student,
STEP 1: Click on this link to study >> PROVERBS CHAPTER 14
STEP 2: Pick a favorite verse from today's study and
• Post it in the *comments* box below
• Post it on your whats app status and other social media links (We might be checking)
STEP 3: Answer 'Today's Questions' and email answers to sc@aytosconsulting.co.uk
☆Today's Questions☆
1. What kind of man has great understanding?
A.  A wise man
B.  A patient man
C.  An honest man
D.  A fool
2. What protects the wise?
A.  His weapons
B.  His friends
C.  The LORD
D.  His lips
3. Who does foolish things?
A.  A quick-tempered person
B.  A simpleton
C.  The wicked
D.  The one whose mouth is full of deceit
A:I:Pr:14
4. Where do the righteous have a refuge?
A.  In the house of their enemy
B.  In a famine
C.  In calamity
D. In death
5. Who seeks wisdom but cannot find it?
A.  The sluggard
B.  The wicked
C.  The mocker
D.  The simple
Thank You! get reading and answering.
Have a great day and stay blessed.
Tosin Lawal
…remain connected